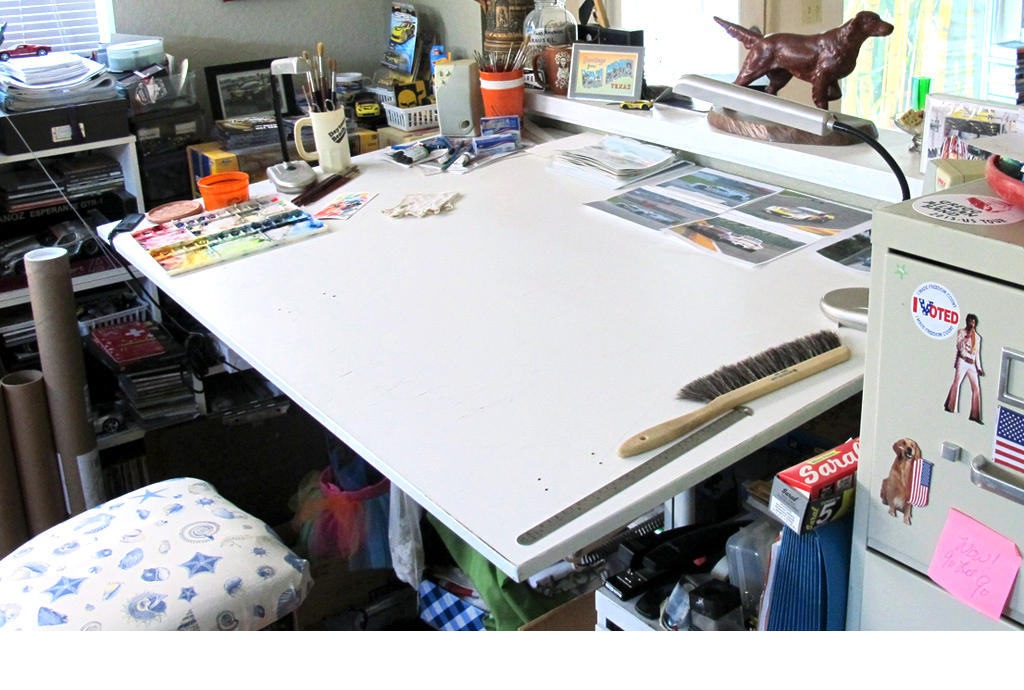 about Selfstudio:
Selfstudio is the daytime lair of me, artist Lee Self.
I paint in here every weekday. Unless I'm prepping a sales flyer, or working on this website, or at a racetrack . . .
. . . but mostly I'm in here.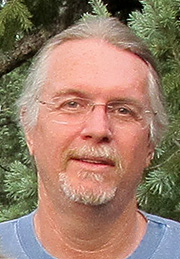 As long as it's a car. Especially if it's a racecar.
I will happily work your image onto the table.
Give me a call. Pricing is done by image size.
5.5" x 8.5" (petite original) $125
11" x 15" (quarter sheet) $750
15" x 22" (half sheet) $1500
30" x 22" (full sheet) $3000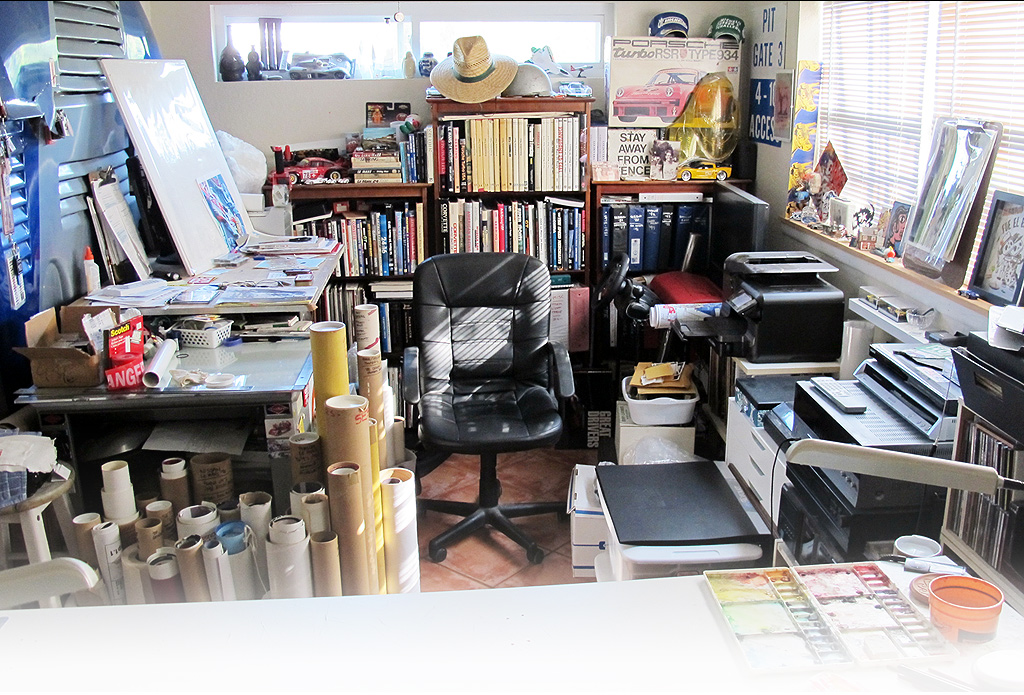 snail mail:
Lee Self, Selfstudio
3429 Ithaca Street North
Saint Petersburg, FL 33713
email:
phone: 727-465-8184

Copyright © Lee Self 2015