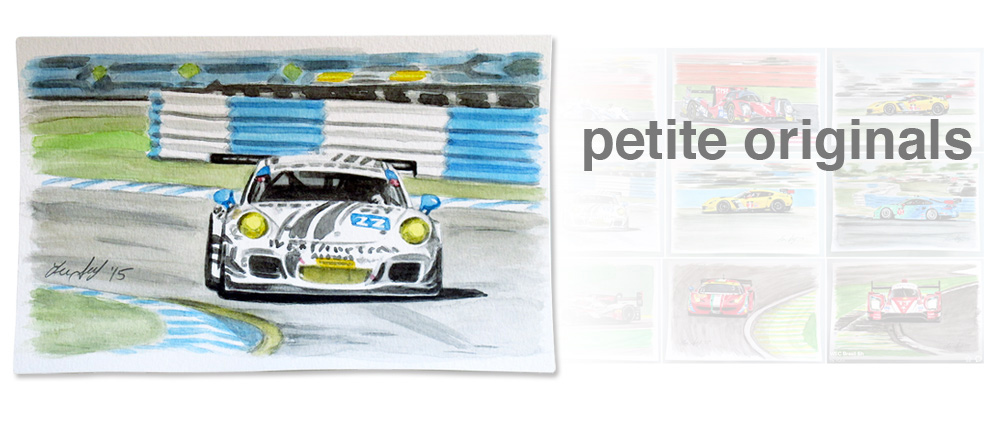 Own an original. Dozens to choose from in this ever-growing collection. $125 each
Paintings are 8.5" x 5.5"
The awesome P1 and P2 prototypes of the WEC and ELMS, plus GTs from around the world: these are the cars I follow and paint.
As seen on flickr and in Classic Motorsports.

Scroll down to see them all. Click to enlarge.
Copyright © Lee Self 2015